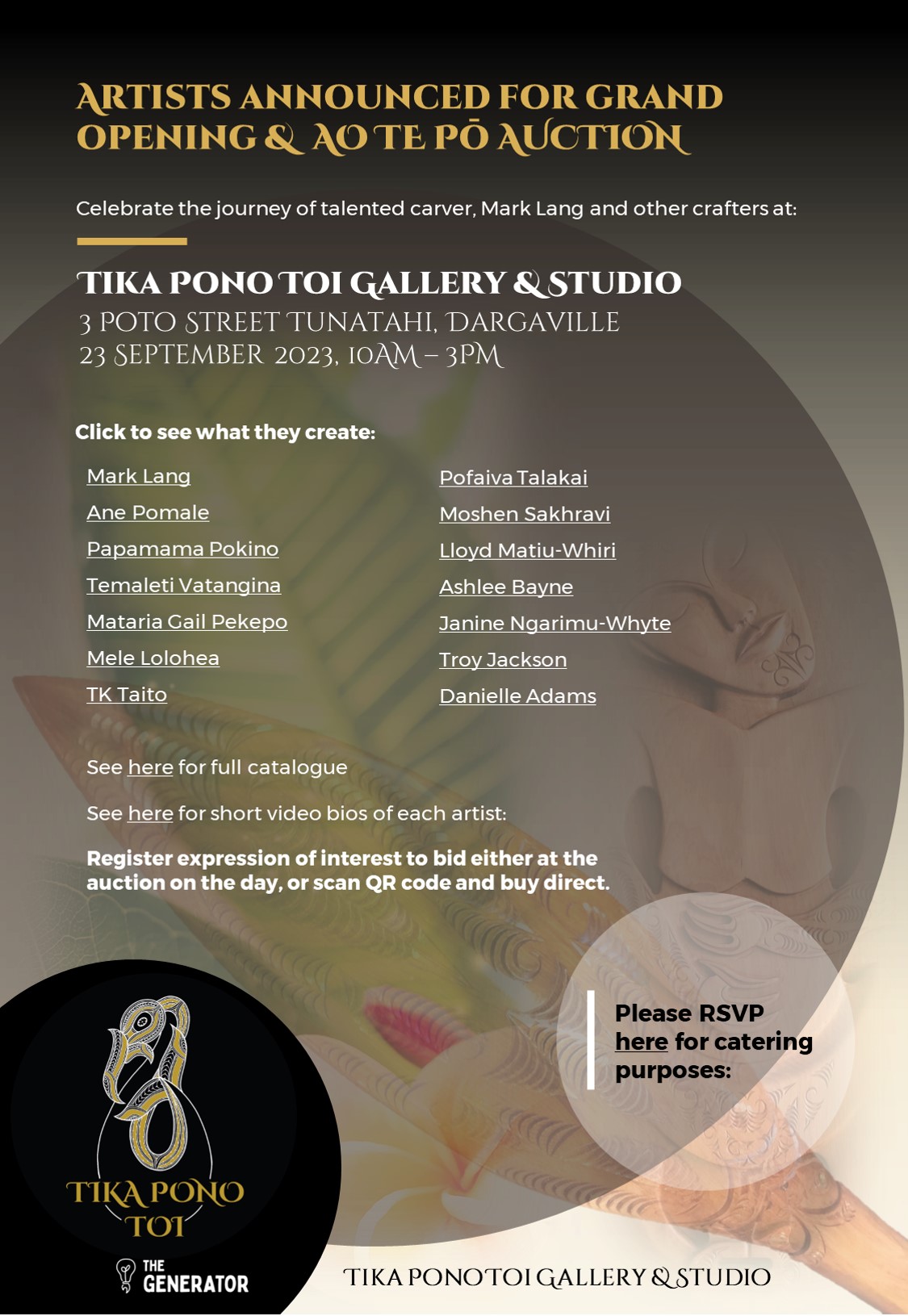 To celebrate the opening of Tika Pono Gallery, Generites will showcase and auction their art at Ao te Pō 'lighten the darkness' exhibition on 23 September, Tika Pono Toi, 3 Poto St Dargaville.
Click here to check out the amazing catalogue.
If you are keen to make a pre-auction purchase, use the QR code to contact the Generite artist by clicking on their hyperlink directly and purchase pre-auction or place an item on order.
To bid by phone/person at the auction register here.
Any questions email hello@thegenerator.org.nz or phone Therese Ireland on 021 272 0633
Click below to check out the amazing artists.